About Bartender & Hospitality Training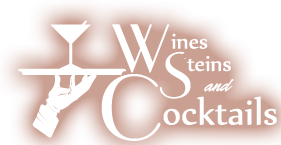 Bartender & Hospitality Training is a service of Wines, Steins and Cocktails, LTD.  Providing bartender, hospitality, and executive training since 1987, Wines, Steins & Cocktails is the first and only Professional Bartender School and Wine Academy in the United States to receive the TIPS Award of Excellence from Health Communications, Inc.
The TIPS award is based on the  volume of employees certified in TIPS and feedback from TIPS trainers and student participants,  It is chosen by an internal committee and awarded by the President & CEO of Health Communications, Inc.
What does this mean to you?  When you receive Bartender & Hospitality Training from Wines, Steins, and Cocktails, you're receiving training from the best!  Since 1987, we've graduated over 33,000 men and women who work coast-to-coast as Professional Mixologists and Sommeliers, or who pursue careers in the Hospitality Industry, or manage their own business operations as entrepreneurs in the Wine & Spirits trade.
"Wines, Steins, and Cocktails has consistently recognized the need to dispense alcohol responsibly.  Clearly, more than just an overview of how to adhere to a state's liquor laws, TIPS is an effective, field-tested strategy for achieving a mutual balance of responsible service of alcohol beverages, timely and practical intervention procedures when required, and a sense of confidence and pride in performance while on the job."  — Dan Clougherty, MBA, Director of Operations for Wines, Steins, and Cocktails, and 26-year national TIPS Trainer.
Expert Guidance
When you graduate from a course with Wines, Steins & Cocktails, you approach the job market with a Certificate of Mixology recognized by proprietors in all 50 states, a National Referral I.D. Card with an 800 Service, Cover Letters, Recommendation forms, and an excellent set of directives on how and where to best apply your new skills.  You'll have received training from, Dan Clougherty, our Director of Operations, the author of 7 books, creator of instructional videos, and featured guest on TV broadcasts about Mixology and the Hospitality Industry.  In addition, Dan is a graduate himself of 4 bar tending schools and 3 wine academies!
Whether you simply want to have some fun in an exciting industry or devote yourself to a serious -and high-paying- career, Wines,Steins and Cocktails, LTD is the place to start. From part-time work at a local pub to recognition as an experienced and indispensable part of Cruise ship and Casino success, you can do it.  It's as easy as calling – 1-800-333-7122.